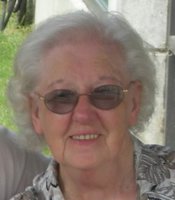 Irene Ruth Carrier
Irene Ruth Carrier (Westrand) passed away on Nov 14, 2020 at McKinney Creek Hospice in Maple Ridge. Born in Vancouver in 1934, she spent much of her life there. It was there she met the her husband Walter Norman Carrier. They carved out a life in Vancouver, Penticton, Kelowna, until his passing. She is survived by her son Norman and his wife Jessica and her two grandchildren.
She spent the last 34 years in the Pitt Meadows and Maple Ridge area, where she had many friends. Irene volunteered a lot of here time in the places she lived and most notably for 20 years with the Friends in Need food bank Maple Ridge.
She will be buried with her husband in Kelowna. She asked that no service be held and if you wish to pay your respects donations can be made to your local food bank.
Irene will be missed, by friends and family.