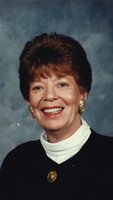 Rochelle Ethel Bodnarchuk
March 29, 1938 – Dec 18, 2020
It is with our heaviest hearts and unbearable sadness to announce the passing of our mother, Rochelle Bodnarchuk, at the age of 82 in her home. Rochelle will be sadly missed by her son's Mitch and Greg, grandchildren Tyler, Brandon, Nick, Wade, Paige and Shayla. Marleen (Sister and Lorne (Brother) and Cousin Brad.
Rochelle will be fondly remembered by her friends and deeply missed by her family.
She was one in a million.
She rests in our hearts forever. Rest in Peace.
There will be no celebration of life due to COVID-19 at this time.