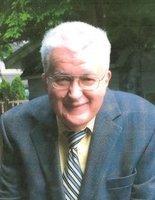 Lachlan Thomas MacLellan
Born June 27, 1956 and passed away suddenly December 27, 2020.
He was raised in Maple Ridge, BC. Predeceased by his father Angus and mother Elsie. He leaves to mourn his aunties and uncles, Shirley and John Kinney, Alex and Lil Olmstead, Jim and Marlene Olmstead and Helen Olmstead. He also leaves to mourn many cousins.
Lachlan enjoyed many things in life including traveling, eating exotic food, watching professional wrestling, attending church with his family, and singing.
Lachlan was very generous, had a great sense of humor and loved to laugh.
He will be greatly missed.
A special note of thanks to his care-givers from Greystone, in Pitt Meadows, for the past 15 years.
Funeral services for Lachlan will be held at a later date.