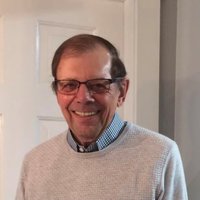 Norman Edwin Matheis
It is with heavy hearts that we announce the passing of Norman Matheis on February 8, 2021. He is predeceased by his devoted wife, Jean Matheis. Norman was surrounded by love as he was cherished by his three daughters, Delee LaBelle (Calvin), Deana Ward (Darren), and Dayna Matheis (Brian Anderson). In addition, he was a hero in the eyes of his grandchildren Dayna Brimble (Scott), Kyle LaBelle, Aimee LaBelle and Marc LaBelle. His great grandchild, Colton Brimble, was a treasure and a source of joy and laughter for Norman.
Norman was born in Melville, Saskatchewan on December 20th, 1938. He was a methodical thinker, a problem-solver, and a brilliant mechanic. He was innovative in the way he approached his do-it-yourself projects. He had a natural ability to fix, design, and invent gadgets in order to make all things work. This is indicative in his commitment and dedication of 39 years for the CN Railway where he left a legacy of work ethic and integrity in the construction of the many miles of railway he built across the Prairies.
After his retirement in 1993, he continued to apply his mechanical and management skills with Nortrak. Norman's strength, courage and generous nature will flourish in the legacy of the relationships he built with his family and his dear friends.
He will always be lovingly remembered and remain in our hearts forever.
In lieu of flowers please consider a donation to the https://www.cancer.ca/
Expressions of sympathy can be made on this page.