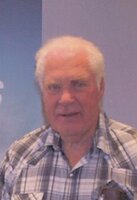 Lewis Garland Rowsell
Lewis Rowsell passed away peacefully at Nicola Lodge on October 26, 2021 in his 74th year.
Lewis is predeceased by his parents Hedley and Sadie Rowsell and two siblings.
Lewis is survived by his Wife Christina, Son Chad and Daughter Cheryl (Husband Sean) and proud grandfather of 5 grandchildren Calum Rowsell, Lillyan, Seth, Savannah and Tristyn Martin. Brothers, Ford Rowsell, Alvin (Wife Lenora) Rowsell and Sister Cavell Rowsell and many Nieces and Nephews.
Lewis will be greatly missed by his family and friends who truly loved him.
Celebration of Life will take place on Saturday, November 6, 2021 from 2 – 4pm at Grace Community Church, Pitt Meadows.