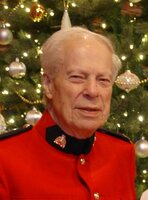 Harvey William Finch
RCMP Sergeant - Retired – Reg.#20416
Born in Brantford, Ont. on May 18, 1938. Passed away in Maple Ridge, BC, on December 15, 2021. He is predeceased by his parents, Jack and Doris Finch, and sister Marion Ross. He is survived by his loving and devoted wife Carole; sons Dale and Don; grandchildren Tiffany-Ann and Davis; and 5 great grandchildren, all of Maple Ridge, BC – as well as many nieces and nephews in Ontario.
Interment will be on Wednesday, December 22 at 1:00pm at Maple Ridge Cemetery – 21404 Dewdney Trunk Road, Maple Ridge.
A Celebration of Life will be held at Golden Ears United Church – 22165 Dewdney Trunk Road, and is tentatively set for Wednesday, December 29 at 11:00am.
Here is the stream to watch the Celebration of Life: https://youtu.be/RqBb7DaO7u4
Our family wishes to say Thank You to: the late Dr. Eve Rotem, Dr. Larry Burr, Dr. Benny Bar Shlomo, and our GP Dr. Imran Ansari who have, through their talents and dedication, have allowed us to have much loved husband, grandfather and great grandfather with us for many years.