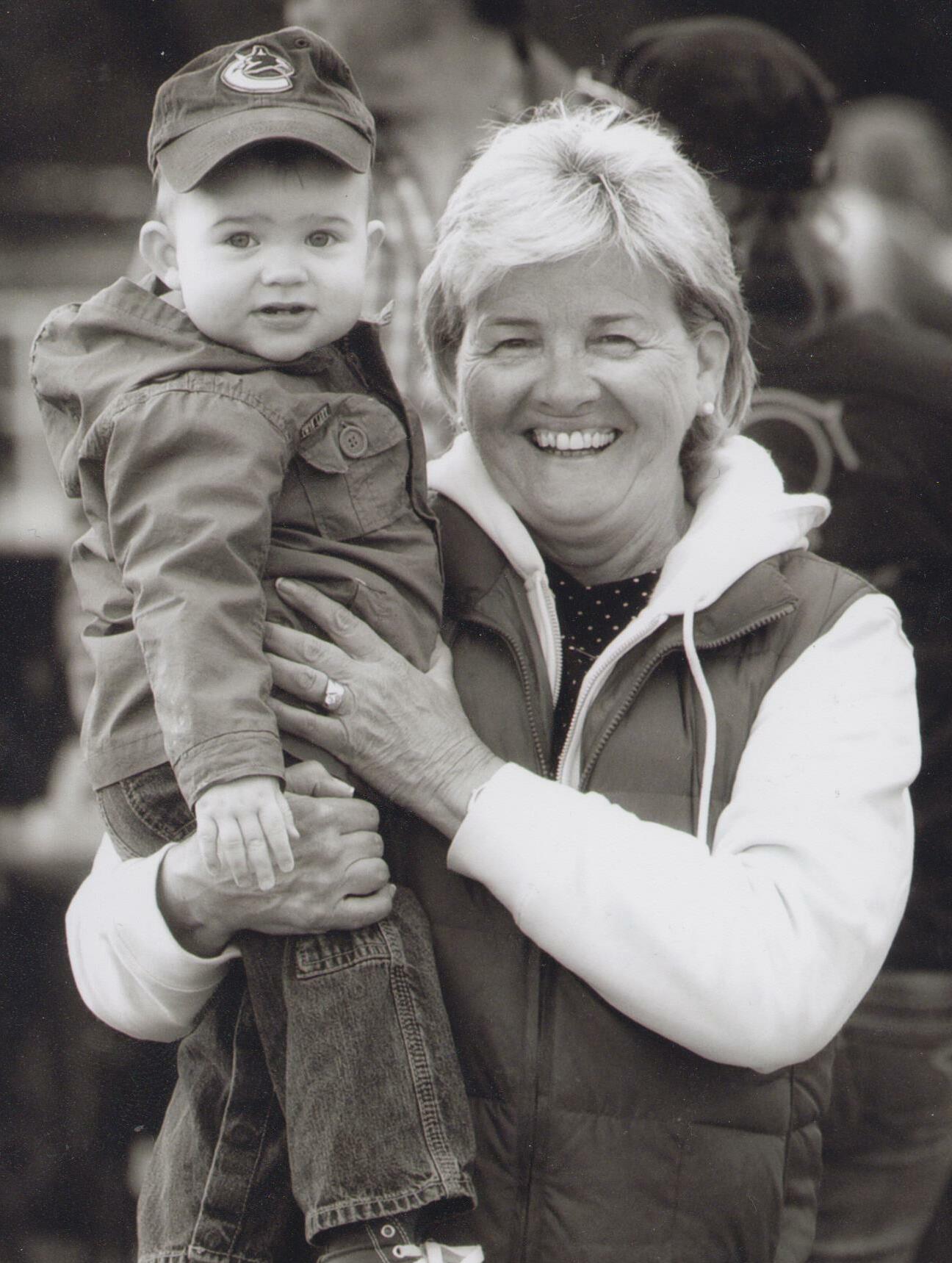 Ruth Ellen Norrie
Ruth Ellen Norrie (Draper)
Born April 17, 1948
Died Jan 4, 2022
Ruth passed away peacefully Jan 4, 2022, at home on the farm she loved, surrounded by family. She fought an amazingly strong fight against cancer, and now that fight is over.
She is survived by her loving husband of 53 years Gordon. Sister Judy and brother Donald. Son Charles (Amelia), daughter Christina and her beloved grandchildren Jacquelyn, Thomas, Violet and Benjamin and or course, her four-legged fur baby Sara Mae.
Ruth was a horse enthusiast. Born in Richmond, BC, there was never a time horses were not in her life. She began riding her brother John's horse at 4 years of age. Her family then moved to Kamloops where she spent her teenage years Barrel racing and following her passion for ponies. Settling in Maple Ridge in 1969 with her husband Gordon to start a family. She had a 28 year career with the Royal Bank and retired just in time to welcome her first grandchild. Nothing gave her more pleasure than loving her 4 beautiful grandbabies who of course spent countless hours with her at her favorite place, the Maple Ridge Equestrian Center.
Her retirement years included horses, horses and more horses, volunteering and running the monthly horse shows. She made so many friends and connections over the years and will be sorely missed by all.
Dearest thanks to everyone for the outpouring of Love and Support we have received during this difficult time. Ruthie was loved, and we felt it.
Celebration of Life to come at a later date.