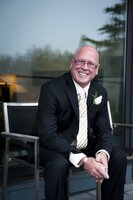 Michael Stanley Heise
Obituary:
Michael Stanley Heise
June 7, 1952 - February 24, 2022
Pre Deceased by: Father Stanley, Mother Lillian, Sister Sharon, and Niece Stephanie. Survived by: His Wife Beverly, Son Dustin (Tamara, Isla and Olive), Brother Tim (Sherlene, Mike and Gabe), Step Sons Gabe (Sara, Grayson, Liam and Nora), and Tyler (Lisa), Step Daughter Courtney (Brad and Ava), Nieces Barb and Robbie, and Nephew Jared Mick was truly one of a kind, and to know his smile, laughter, and love was a great gift! Mick was a hardworking and driven man with a passion for his family, friends, sports and anything his grandchildren were involved in. Mick was always there for you, and had a great emotional connection to anyone in his life. Mick had a great sense of fun, while ensuring a strong work ethic and a resilience that was second to none that was able to carry him and others through any challenge. He had a brilliant laugh that was contagious to all, and he loved to see others enjoy life and be their best self. Husband, Father, Grandfather, Brother and Friend…. Mick will be tremendously missed.

Celebration of Life Announcement:
CELEBRATING the wonderful life of Michael "Mick" Heise – June 7, 1952 – February 24, 2022 We will be gathering to share some of our favorite memories, our stories, to laugh, to cry and remember a wonderful person who will be greatly missed.
WEDNESDAY MARCH 2, 2022
AT 11:00 AM
GARDEN HILL
11765 224 TH ST
MAPLE RIDGE
In lieu of flowers, a donation can be made to:
Loveyourbrain.com or a charity of your choice.