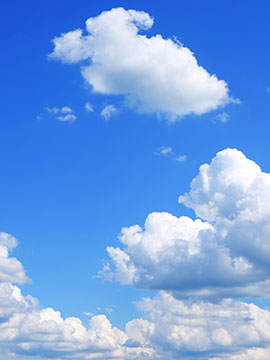 In Memory of
James Burns "Jim" Currie
1929 - 2019
Plant a Tree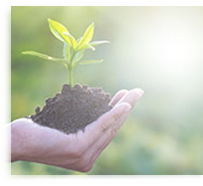 Currie Viewing
6:00 pm - 8:00 pm
Thursday, October 17, 2019
Garden Hill Cremation & Funeral Services
11765-224th Street
Maple Ridge, British Columbia, Canada
(604) 463-8161
Family Viewing
Currie Funeral
11:30 am
Friday, October 18, 2019
Fleetwood Gospel Hall
8725 158 St
Surrey, British Columbia, Canada
Funeral and Burial for Currie
Currie Interment
10:00 am
Friday, October 18, 2019
Langley Lawn Cemetery
4393 208 Street
Langley, British Columbia, Canada
Burial


Obituary of James Burns Currie
James Burns Currie passed peacefully into the presence of his Lord and Savior Jesus Christ on Saturday, October 5 th , 2019. He is survived by his loving wife of 69 years, S. Edythe Currie (Topping); children, Elizabeth Matsui; Mark Currie; Lois Currie (Billingham); Neil Currie (Pauline); Heather Casson (Dave); Sharon Joly (Phil); 10 grandchildren; 15 great-grandchildren; sisters Lil Scott (Jim); Emily Wickens; Gladys Fitzsimmons (Gordon); brother Bill Currie (Maureen); and many nieces and nephews.
Predeceased by son John (1954); sisters Clara Bates; Isabel Wilson; brother-in-laws, Ted Bates; Ronnie Wickens; Henry Wilson; nephew, Duncan Wilson; and great-grandchild, Caleb Casson.

Jim was born on April 5 th , 1929 in Belfast, Northern Ireland to William and Emily Currie. He was the first born, and after him came five sisters: Lil, Clara, Emily, Isabel, and Gladys. They lived in a small 2 bedroom row house on Newcastle Street in East Belfast. The family went to the local parish church Sunday school but it made no difference to the heavy drinking which ate up his father's wages and was the bane of his mother's life. They lived through the Second World War when Britain was at conflict with the Germans and Japanese. Jim, his mother and 5 sisters were moved out of Belfast to the country while the bombings were at their worst. They stopped attending the local parish church as it was too far away. When they returned to Belfast, Jim started attending Parkgate Avenue Gospel Hall Sunday School after being invited by his friend Tommy Hill from across the street. The Christians were very kind and an added bonus was that there was no collection!

Jim headed to work when he was around 14 and got a job in the ship building factory where his dad worked. He was disappointed to get placed in the drawing office at low wages rather than the ship-building division where attractive war time salaries were paid. God was in this though, because one Tuesday lunchbreak after Jim had been working about a month, he headed to what he thought was a meeting to select the junior's football team. Instead he walked into a noon hour testimony meeting! God clearly spoke to Jim as young men gave their testimonies and shared the gospel of Jesus Christ with all present. The following Sunday, after his normal activities of football and cinema held no appeal, he attended a Gospel Meeting at Parkgate Gospel Hall and listened as two police men made known the good news of Jesus Christ. Jim was convicted of his sin and went home to his bedroom where he got down on his knees and asked the Lord to save him. The next day, while riding his bicycle to work the words of John 5:24 gave him the assurance of salvation. That was the beginning of a desire to live his life for the Lord.

Shortly after that, Jim got a job working in an auto body shop, which he liked much better. The next few years of his life were spent helping his mother with expenses and sharing in the Gospel. He helped in the Sunday School, open air
meetings, going along with older men to preach the Gospel and spending many hours studying the Bible while receiving mentoring from the brethren at the Parkgate Assembly. His change in behaviour was so dramatic and his family greatly benefited from his love and kindness towards them.

The desire to serve the Lord in Japan came from many small incidents starting from the awareness of Japan due to the war. He heard reports of the pre-war work there and was encouraged by Mr. Tom Hay in Canada as well as others,
including Bobbie Wright. Jim started learning all he could about "The Land of the Rising Sun" and even found a book in the Belfast library on how to learn to speak Japanese! He and a few others who were interested in Japan started to meet regularly in the home of Mr. Leonard Mullan for elementary studies in the language. Shortly after this, Jim was given the opportunity to go to Vancouver, Canada, where visas to enter post-war Japan could be obtained. On the day Jim left Northern Ireland in 1947 his sister Emily accepted the Lord as her Savior. In the following year, Lil and his mother came to know the Lord as well. After arriving in Vancouver, Jim lived in Tom and Annie Hay's home and worked for an auto body shop for nearly two years. The conviction to go and serve the Lord in Japan only increased.

It was during this time that Jim met his future wife, Edythe Topping, while he attended the same assembly meeting atthe Seymour Street Gospel Hall. It was also during this time that his father, Will came to know the Lord as well. Will was so convicted when his only son left to go and 'preach to the heathen' that he was not able to rest until he got the matter of his sins settled. He lived to prove how the Lord Jesus changed his life. Soon after that news, Jim received a telegram from his parents that he had another brother! William (Billy) Jr. was born and Jim finally had a brother!
Jim went to Japan in 1949. He was 20 years old. Dave Casson Sr., Sandy Smith, and Edythe Topping escorted him down to Seattle where he caught a freighter across the Pacific. It took 19 days! He arrived in Japan to see a land devastated by the horrors of war. Mr. Hay and Mr. Wright went back to Japan along with others and three small pre-war assemblies were encouraged. Jim, with some other young missionaries, started the long 2-year struggle at language school. Many embarrassing mistakes were made in an attempt to preach the gospel and make oneself understood! Edythe arrive in 1950 and they were married in Tokyo. Edythe also went to language school but did not complete her studies as she was carrying their first born. John William was born in 1951, and Elizabeth Emily soon followed in 1953. Jim was becoming more conversant in the language and was able to take some part in the meetings as well as gospel work.

A tragedy occurred in 1954 when they lost their firstborn, John. Soon after that Jim and Edythe went home to Vancouver and Belfast for a short furlough. Mark Alexander was born in Northern Ireland in 1955, and then the family moved back to Japan. Neil Caldwell was born in 1956, Heather Lorraine in 1959, and Sharon Ruth in 1964. During that time the family lived in Fuchu, Tokyo and Jim worked with the Fuchu and Daikyo Machi assemblies as well as others, teaching the scriptures and preaching the gospel in Japanese. Shortly after Heather was born they moved to Yokohama. A new assembly was planted and the family grew up in the Tsurumi assembly. The children all learned to speak Japanese andbe at home in their adopted country. Over the nearly 65 years he spent in Japan, Jim never stopped learning the language. This enabled him to teach and minister to the Japanese Christians the deep truths from the Bible. He travelled throughout Japan, spending time with the different assemblies teaching and helping in the Gospel work. He wrote numerous Bible expository books in Japanese and English as well as wrote and edited a monthly Japanese Christian Magazine. One of his passions was The Evangelical Publishing Depot (EPD) where Christian literature and the magazines were published and continues to this day. Many of Jim's books, as well as his translations of existing English Christian expositions were published at the EPD in Tokyo.

Jim was invited to many assemblies around the world. His God-given ability to expound the word of God was phenomenal and greatly appreciated. He spent time in Northern Ireland and North America when home on furlough. In
the latter half of his life, he also visited Korea, Malaysia, Egypt, Zambia, Russia and other countries in Europe. Jim spent much of his time studying the scriptures but he never stopped learning about the world around him. He was an avid reader and retained most of what he read. Even though he wasn't formally educated past the age of 12, he was a very intelligent man and knowledgeable in most areas of life. He loved music, especially the hymns and classical music. The family often sang together at home while Edythe played the organ, and in the car when they were going on long drives. He was adventuresome and was always teaching and getting the family involved in something; chess, football (soccer), swimming, skiing and tennis and many other things. Jim loved to eat and loved trying new things so the family learned to love foods from many different cultures. The children were taught at home for a few years and it enabled Jim and Edythe to just decide on a "day off" and go to the beach or do something else full of fun. As the family grew, it was decided in 1970 to move back to Vancouver and set up a home in Surrey. Jim travelled a fair
bit during this time, taking long trips back to Japan on his own and visiting assemblies of Christians across North America. Edythe stayed at home in Surrey and the older children finished school, got jobs and found marriage partners.
Jim and Edythe moved back to Japan in 1975 with the rest of their family. All their children eventually settled in the Vancouver area except for Elizabeth, the oldest, who decided to make Japan her home and where Jim and Edythe helped raise Elizabeth's daughter, Carla. In the next few decades, travel was much more convenient, and Jim and Edythe were able to travel back and forth often. They spent time on both sides of the Pacific visiting family and different
assemblies of Christians across North America and other parts of the world.

Jim had many health issues over the years. He only had one working eye and he developed cancer on three different occasions, including liver cancer which the Lord miraculously healed to give him another 20 years to serve Him. Latterly, he and his wife Edythe lived in assisted living until two years ago when Jim entered a full care facility. Edythe joined him in August of this year and they were finally able to see each other for meals and visits again. After 69 years of marriage, it was difficult being apart.

Jim's health had slowly deteriorated and he was confined to a wheelchair. During the last two weeks of his life, he spent most of his days in bed. He was able to converse a bit with his family almost until the end. The Lord took him home quietly and peacefully on Saturday morning, October 5, at around 7:00 am. The family is grateful to the staff at Harrison Point Assisted Living and The Marrwood Residential Care Home at Langley Memorial Hospital for their caring and giving attitude towards Jim in his last few years. Viewing on October 17 th 6:00 – 8:00 pm at Garden Hill Funeral Chapel,11765 – 224 th Street, Maple Ridge, BC.

Funeral on Friday, October 18 th : interment at 10:00 am, Langley Lawn Cemetery, 4393 – 208 th Street, Langley City, BC; Memorial service at 11:30 am, Fleetwood Gospel Hall, 8725 158 th Street, Surrey BC.


Share Your Memory of
James