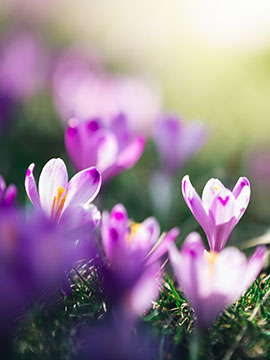 Obituary of Edythe Currie
Sarah Edythe Currie
Jan 5 th , 1927 – Dec 1th, 2019
Sarah Edythe Currie was born on January 5 th , 1927 in Vancouver BC at St. Paul's Hospital. She was the eldest of three born to Irish immigrant parents, Thomas and Bessie Topping. Edythe and her two brothers, Allan and Morris were raised in the basement of the Seymour Street Gospel hall where her parents were the caretakers. Edythe had a simple but good life growing up in Vancouver. She was her father's "right-hand man" in the caretaking of the Gospel Hall. She loved sports and often went swimming or bicycling with her best friend Gertrude Casson.

Edythe accepted Jesus Christ as her Lord and Savior following a gospel meeting when she was twelve years old. She was baptized at 14 and soon after, received into fellowship at the Seymour Street Gospel Hall. She was fully involved in the many activities of the assembly. After graduating from King George High School, Edythe was accepted into training to be a BC Telephone Operator. She was good at her job and soon was promoted to supervisor. In 1948, a young man named James Currie from Belfast, Northern Ireland came to Vancouver en route to Japan to be a missionary. While he worked and lived in Vancouver, he went to the Seymour Street Gospel Hall and there he met Edythe!

They soon became a couple and when Jim asked Edythe if she would join him in Japan to become a missionary's wife, she said "yes"! Jim left for Japan soon after and Edythe joined him a year later in 1950. She was very close to her parents, especially her father, and it was very difficult to say "goodbye". Jim and Edythe were married in Tokyo and set up home in the upstairs of a Japanese believer's house. Edythe often joked about having "running water" when she ran up and down the stairs to get it! Edythe went to language school along with Jim but soon had to quit when her son John William was born. Life wasn't always easy in those first few years, and Edythe recalls eating apples for a week because there was no money for anything else! It was just after the 2 nd World War and no one had much of anything. A couple of years later, in 1953, Elizabeth Emily was born, a blonde cutie with big brown eyes, that stood out in a land of black haired people!

Tragedy struck the family when John somehow managed to exit their yard through a locked gate and was struck by a passing train. He was three years old. Shortly after that, some Japanese Christians scraped together enough money for boat fare and gave it to Jim and told him to get his wife home to her mother. It had been five years since they left Canada. They went to Vancouver first and then continued to Northern Ireland where Edythe met all her Currie in-laws for the first time. She said she always wanted sisters, and through Jim's family Edythe gained five! She loved the hustle and bustle of a big Irish family and fit right in! Mark Alexander was born in Belfast in 1955 and soon after the family returned to Japan. Neil Caldwell was born in 1956; Heather Lorraine in 1959 and Sharon Ruth came along in 1964.For the next few years Edythe kept very busy raising a large family while home schooling the older children. She had a helper, Miss Naito, who came and lived with the family and became a close friend. In late 1964, Edythe with her family went home to Northern Ireland and Vancouver for a furlough and returned to Japan in 1966. The children remember lots of good times with the family. They did a lot of exciting things together including spending long days at the beach when the weather got warm and learning to ski! After a few more years in Japan, the family arrived back in Vancouver in 1970.
Jim and Edythe built a home in Surrey BC so the older children could have a home base as each one graduated. Jim visited Japan and other places in North America, while Edythe held the fort at home. They moved back to Japan in 1975 taking Heather and Sharon with them while leaving the older ones in various jobs and locations. Elizabeth and her baby daughter Carla joined the family in Tokyo and Edythe helped raise Carla while Elizabeth worked. When Heather graduated from the Christian Academy in Japan in 1977, they all moved back to the Surrey home.

In the following two years, Mark, Neil and Heather found marriage partners. After the weddings, Jim and Edythe, and their daughter Sharon moved back to Japan. Elizabeth and Carla lived in Surrey for a few years and then returned to Japan. In the 80's and 90's Jim and Edythe traveled across the Pacific often, visiting family and Christians assemblies.

In the latter 25 years of her life, Edythe and Jim traveled to many places in the world including most of North America and Japan, the UK, Europe, the Middle East, Malaysia and Korea. Edythe was the main driver and became very proficient in driving on both sides of the road! They had many adventures while visiting Christian assemblies all over the world!

Edythe always stated that Jim was the missionary and she was the missionary's helper! But Christians in many places, especially those in Japan, remember her with deep respect and fondness for all her care and participation in anything that needed doing. She kept her home running smoothly whether Jim was home or not. She was a great cook and fed her family well even during the lean times. She had a gift for hospitality and often had someone staying with them in their home. Over the year Jim had a number of health challenges and, Edythe cared for him tirelessly without complaint. He tore the retina in his left eye and had to lie flat on his back without moving for one month. Edythe went up to the hospital every day during that month, taking Jim food, helping him eat, helping with personal care and keeping him company. At the same time she made sure the children never lacked anything.

She was always interested in what her children were doing and supported them in their activities as much as possible, including helping to kill a poisonous snake that Mark had inadvertently caught! She loved dogs and other animals so the family grew up with many pets, including a cat, turtles, hamsters, gerbils, canaries and snakes!

Edythe and Jim finally retired and settled in Surrey for a few years. They moved into Harrison Pointe Assisted Living in Langley and were there for six years. Jim needed more care and in 2017, had to be moved into the full care facility associated with the Langley Memorial Hospital. Edythe developed dementia in the last few years of life and finally in August 2019, joined her husband in full care at LMH. Jim passed away on October 5 th 2019. Edythe declined rapidly after that and on Sunday, December 1 st 2019 at 10:30 pm, she went home peacefully to be with her Lord and Savior, Jesus Christ. Edythe was an upbeat, strong Christian woman who although was often in the background a lot of her married life and went through many difficulties with her family, never lost her trust in a loving God. She had a wonderful and quirky sense of humour that those who knew her will always remember! Edythe was predeceased by her parents, Thomas and Bessie Topping; her brothers, Allan (Maddie) Topping and Morris Topping; her son John Currie; her great grandson, Caleb Casson; and her husband of 69 years, James B. Currie.
She is survived by her five children, Elizabeth Matsui; Mark Currie (Lois Currie); Neil (Pauline) Currie; Heather (Dave) Casson; Sharon (Phil) Joly; 10 grandchildren and 15 great grandchildren.
Funeral will be held on Thursday December 19 th 2019. The Burial will be at 3:00 pm at the Langley Lawn Cemetery (4393 208 th Street Langley City, BC) followed by the Memorial Service at 7:30 pm at the Fleetwood Gospel Hall (8725 158 th Street, Surrey, BC). Refreshments to follow.
To plant a tree in memory of Edythe Currie, please visit Tribute Store
Edythe Currie Memorial
7:30 pm
Thursday, December 19, 2019
Fleetwood Gospel Hall
8725 158 St
Surrey, British Columbia, Canada
Memorial Service
Graveside
3:00 pm
Thursday, December 19, 2019
Langley Lawn Cemetery
4393 208 Street
Langley, British Columbia, Canada
Burial


Share Your Memory of
Edythe