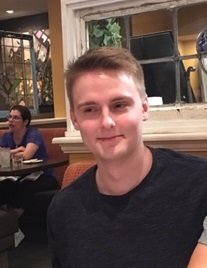 Share Your Memory of
Jason


Obituary of Jason David Joseph DuPerron
It is with unfathomable sorrow to announce the passing of Jason David Joseph DuPerron, born on April 18, 1995. He will be lovingly remembered and sorely missed by his parents, David and Franci DuPerron. He has 2 brothers – an older brother Kurt, and his fraternal twin bother Marc, who was 1 minute older, making Jason the youngest child. Also feeling the loss are numerous family members: Grandmother, Hannelore Warner and Madeleine and Bill DuPerron; nephew to Bill (Lorna), Louise (the late Ken Shwery), Bob (Patti), Pierre (Lina), Richard (Leslie), Anne (the late Glen Engel), Gerard, and Denis. He also had 13 1st cousins, and a Great Uncle Hermann and Aunt Francis, and Great Aunt Pierrette. Many good friends will miss him in their lives; especially Kylar, Brandon, and Marc's girlfriend, Maya.
Jason was everything a parent could wish for their child – kind, truly genuine, and a good person to the core. We were all so proud of him. He was highly intelligent and pursuing an education in Engineering. Jason came across as being somewhat quiet, but anyone who knew him could attest to hi amazing sense of humour and uncanny ability to do voices and accents. He was a joy to be around.
Jason seemed to have been born with ingrained knowledge on anything technical, and could fix or build anything. He was always to "go to" person for everything.
His absence in our physical life will be felt, but he will dwell in our hearts always.
Visitation and prayers will be in Sunday, December 8th at 6:30pm at Garden Hill Funeral home – 11765 224th Street, Maple Ridge.
Funeral Mass on Monday, December 9th at 11:00am at St. Luke's Catholic Church – 20285 Dewdney Trunk Road – Maple Ridge. Reception to follow.
In lieu of flowers, please consider Missionaries of Charity (Mother Theresa) 385 E. Cordova Street, Vancouver, V6A 1L4
Event Name 1
6:30 pm - 8:00 pm
Sunday, December 8, 2019
Garden Hill Cremation & Funeral Services
11765-224th Street
Maple Ridge, British Columbia, Canada
(604) 463-8161
Prayers
Event Name 1
11:00 am - 12:30 am
Monday, December 9, 2019
St. Luke's Catholic Church
20285 Dewdney Trunk Road
Maple Ridge, British Columbia, Canada
Funeral Mass
Event Name 1
Gardens of Gethsemani
15800-32 Avenue
Surrey, British Columbia, Canada
Burial