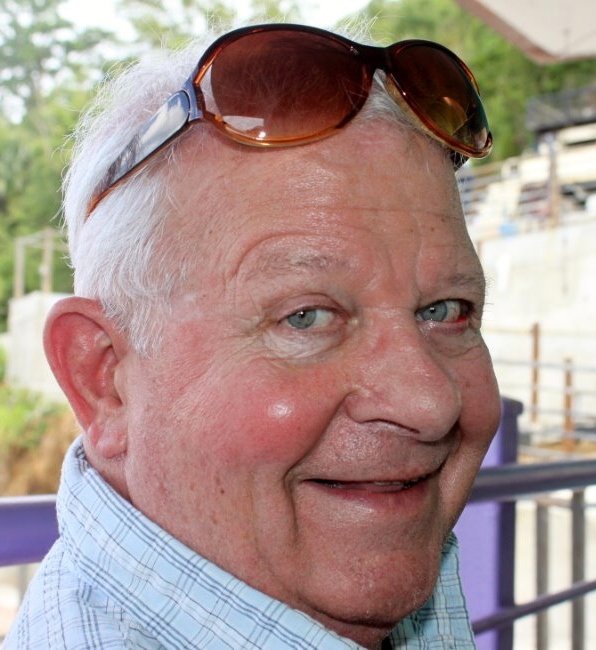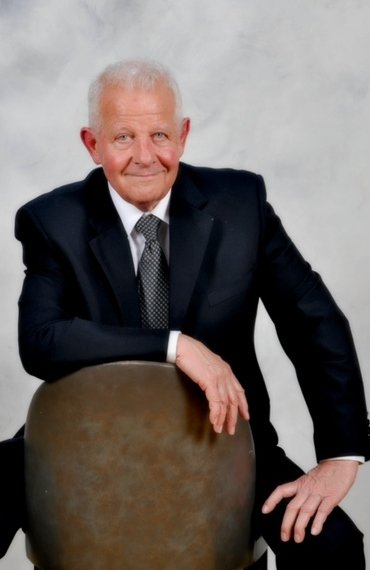 Obituary of Ronald Norman Caldwell
Please share a memory of Ronald to include in a keepsake book for family and friends.
Ron passed away Nov 5, 2020 at 12:55 a.m. at the age of eighty-four.
Survived by his loving wife Rory, daughter Shanon, Son Steven. Sister Geraldine Brooks, brother Ken Caldwell, many nieces and nephews.
Predeceased by parents Myrtle and William (Bill) Caldwell, sister and husband Edna and Bud Mellor and first wife Dianne.
For those that aren't familiar with the poem "The Dash" it was written by Linda Ellis. It is a poem about the years between when a person was born and when they passed away. It's the dash between those years and what you do with them that counts. Ron did a lot with his dash. Woodworking, travelling, cruising and dancing were some of his favorite things to do, but most of all he loved to be with family and friends over a good meal, a drink, great conversations and plenty of laughter
.
Memories are moments in time we hang onto. Be it happy or sad, it's either a starting place or an ending. Today Ron is free from the body and present with the Lord. There is no doubt there was a celebration in heaven as Shanon and I, his two favorite girls witnessed Ron take his final few breaths, free of pain and now at peace after a long-fought battle with 5 different cancers as well as vascular dementia/ Alzheimer's.
Although Ron endured a string of medical issues over 20 years that would have broken a lesser man, none of these medical problems defined him. He rose above them all, living in the moment taking one day at a time.
Ron worked for the GVRD in various capacities until he retired in 2000 from the water purification department at the age of sixty-five.
Ron was a true gentleman, my soul mate, my steadfast rock that was always there for me and others no matter what. Ron had a smile and twinkling blue eyes that would light up a room.
Never once in twenty-five years of marriage did, I see that man's character, integrity or his commitment waver. Ron was truly my hero, a man full of grace.
Ron was a teacher. No, he didn't go to university and gain a teaching degree, but Ron had skills a book can't teach, or a degree can't give you. Ron's determination to conquer Life's challenges taught me to be brave and to persevere. Ron's life and work ethics, morals, integrity and values inspired me, and taught me how to live. Ron's strength, compassion, forgiveness, kindness and understanding taught me how to love. It was these character traits that made Ron the most exceptional man and human being I have ever known. Ron was a thinker, methodical. It wasn't uncommon to see him staring at something with one eye closed and his head tilted to one side looking intently out of the other eye as he checked the level of something. His love of woodworking and taking pride in anything he did was the source of that little habit. Measure twice he would say and cut once was the little motto on his elastic tape measure that he could stretch out to always prove he had the right dimensions. Ron enjoyed his new hobby woodworking when he retired and spent many hours working with his buddy Mel on various projects at the M.R. Alliance church. He was happiest when he was in his basement creating something for others.
This Christmas will be the last entry of the 27 entries in the same big Christmas card I gave him year after year summarizing our stories and life together. Going forward I will look back, read and cherish every minute and year I was blessed to spend with him. The greatest gift of all is to Love and be Loved and we were so blessed to have found that in each other.
Until we meet again my darling "I love you a bushel and a peck."
Rory
Good night Dad I Love you - Shanon
Sincere thank you and appreciation to:
Dr Leonard Hatlelid & staff
Dr. Quan - Hospice
Cynthia Martens
Dr George/ Dr Strovski
Wendy Simms Veterans Affairs
All the care aids that attended to Ron
Community care nurses -Ashley, Michele, Laura
O. T's Paula and Julie
Family and friends who have stood by us.
In lieu of flowers donation to Alzheimer's association if you wish.
Due to covid there will be no service at this time.


Share Your Memory of
Ronald
Contact
Ph: (604) 463-8161
Fx: 604-463-2929
E-Mail: info@gardenhill.ca​

Our Location
11765-224th St
Maple Ridge, BC
V2X 6A5