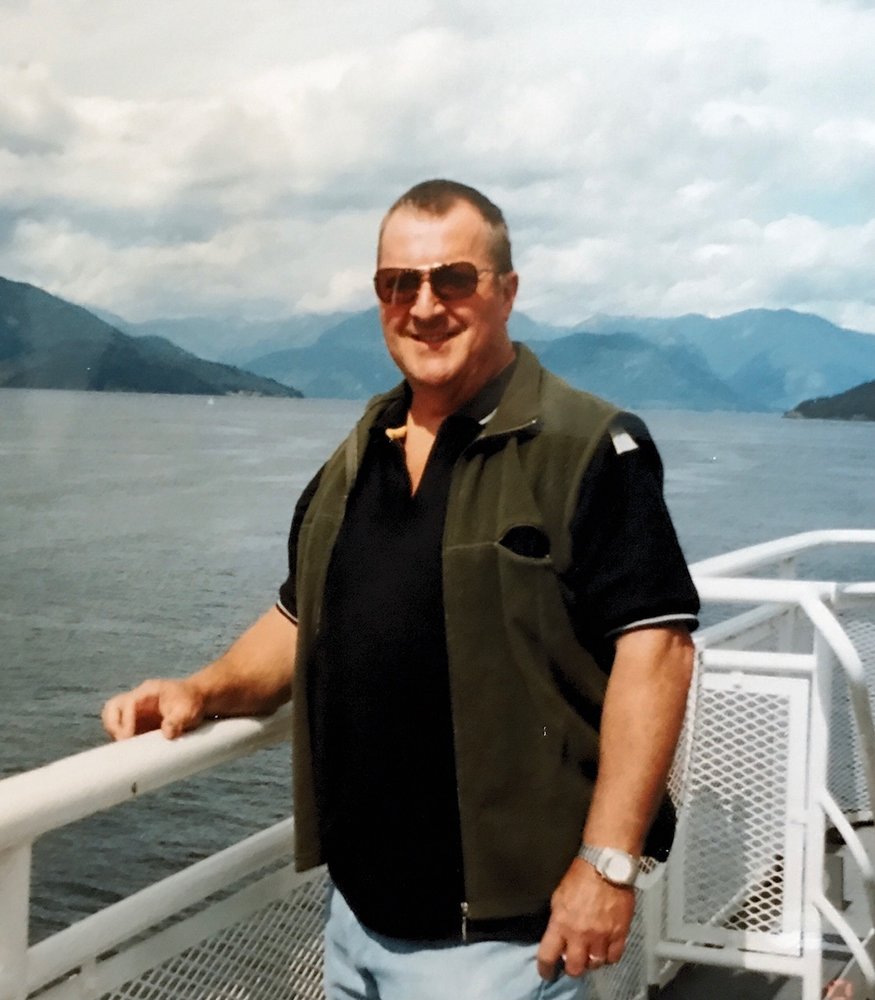 Obituary of George Robert Wilsdon
Please share a memory of George to include in a keepsake book for family and friends.
Please join us in remembering the full and rewarding life of George Robert Wilsdon, one rich in both relationships and accomplishments. George walked this life with a sense of gentleness, humility, and humor that will be remembered by all that knew him. He was predeceased by his father Percy, his mother Winnifred, and brothers Michael, Richard, Peter, Bill, and Dave. He is survived by his sister Jill (Siebert) and her family, wife Norah (Cairns), his children and grandchildren: Luke (Meagan & Vincent), Richard (Melissa), Holly (Josh & Emma), Christina (Scott), and Jonathan (Michelle & Fraser) and his second family Barb (Bill), Steve (Lil), Daryl (Darlene) and Peter (Kim) and many nephews and nieces.
George came from a large, boisterous English family rooted in the farmlands in southern England. In the shadows of WWII, the Wilsdons were spurred to leave their traditional homeland, with the destination either being South Africa or Canada. It was through chance that his parents had friends in BC, resulting in the family growing up within the vineyards of the Okanagan and not the southern Cape. The family crossed the Atlantic on the RMS Aquitania, arriving at Pier 91 in Halifax before then travelling via rail to BC. The rich region provided a warm nest for the family to flourish. Exploring out from the childhood homes of dairy farm in Winfield and the resort on Woods Lake, George spent his formative years on the lakes and in the orchards.
As a young man he then charted his path across the province, from the northern tunnels of the Grand Duke mine to the southern harbor of Horseshoe Bay. The shores of West Vancouver provided the environment for the creation of WEB, Wilsdon Engineering Brothers, a bustling endeavor fabricating high end speakers, which was one of his proudest accomplishments. It was during these days that he met his first wife Marylou and they settled into a farm in Pitt Meadows. Here they brought their five children into the world and George began working with the municipal district and began to raise his brood.
Following the end of his first marriage George met Norah during a joint project for the City of Pitt Meadows and they were wed in 1997. During his 30 years with the City, George was nick-named 'MacGyver' as he had a clever way with every known malfunctioning cog and widget in the district. It must be said here however that he 'hated bar-screens'!
Following retirement in 2011, George continued to tinker away on the endless projects and home repair tasks that he was perpetually working through. In 2018, following a major surgery, George bravely faced his battle with cancer. With the support of his loving family care team, he fought with stoicism and quiet dignity. Ultimately, he succumbed to the illness from the comfort of home, in the arms of his wife of 23 years.
He will be remembered as an accomplished tinkerer, one gifted with the ability to grasp all manner of mechanics and design. He had a lifelong affinity with motorcycles and fishing, although those that knew him well, knew that a rebuilt engine was a much likelier outcome than a fish in the net. Stirring from a half baked project in his impressively outfitted shop, the ever proud grandfather would welcome visitors young and old alike with some english pancakes or a hug.
Due to Covid, regrettably access to the funeral service and burial will be restricted. The family will be organizing a celebration of life in the spring of 2021 when hopefully a return to normalcy will allow it. Until then, he'll be smiling down on us with a twinkle in his eye, cup of tea in hand, and his dear dog Barkley at his side. We will be forever grateful for the overwhelming show of support and love. A special thanks to our beloved Dr. Ivanov and his team, the Oncology Department at Ridge Meadows Hospital and the RN's of the Home Care Team for taking such good care of all of us. In lieu of flowers please make a donation to the SPCA or Ridge Meadows Hospital Foundation.
Do not go gentle into that good night,
Old age should burn and rave at close of day;
Rage, rage against the dying of the light.
Though wise men at their end know dark is right,
Because their words had forked no lightning they
Do not go gentle into that good night.
Good men, the last wave by, crying how bright
Their frail deeds might have danced in a green bay,
Rage, rage against the dying of the light.
Wild men who caught and sang the sun in flight,
And learn, too late, they grieved it on its way,
Do not go gentle into that good night.
Grave men, near death, who see with blinding sight
Blind eyes could blaze like meteors and be gay,
Rage, rage against the dying of the light.
And you, my father, there on the sad height,
Curse, bless, me now with your fierce tears, I pray.
Do not go gentle into that good night.
Rage, rage against the dying of the light.
-Dylan Thomas


Share Your Memory of
George
Contact
Ph: (604) 463-8161
Fx: 604-463-2929
E-Mail: info@gardenhill.ca​

Our Location
11765-224th St
Maple Ridge, BC
V2X 6A5