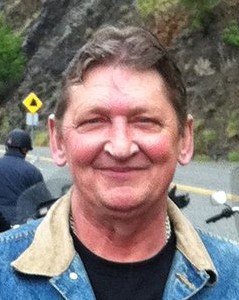 Obituary of Brent Freeman Reed
Please share a memory of Brent to include in a keepsake book for family and friends.
It is with deep sadness that we announce the passing of Brent Freeman Reed. Brent is survived by his wife Carol, daughters Jessica (Brett), Emily (Ron), Melissa and Robin (Graham), and grandchildren Asher, Bentley, Jacob, Vada and Noah.
Brent will be remembered for his big heart, his enormous sense of humour. Many of his friends described him as one of the nicest people they have known. He was a unique and amazing guy who made friends wherever he went. He was accepting and welcoming of people, no matter what their background was, and was never one to judge people on appearances but instead gave everyone a chance. He had the unique quality of seeing everyone as an equal; it didn't matter who you were or where you came from, his house and his heart were always open. His family will always remember how forgiving he was and the way he could just let the past go – embracing the present moment while also embracing those around him. He always found so much to laugh about and so much to take pleasure in, including the little things of life. Everyone who knew him will remember his jokes and his playful way of teasing his friends and family, as well as how supportive and encouraging he was.
Brent valued honesty and kindness, and had a love of being around those he loved. He enjoyed life, and he thrived on sharing his enjoyment with others. He loved the simple joy of hanging out with friends and family, and he also loved to put his hand to all kinds of different pursuits over the years. And somehow, despite his broad interest in many things, he didn't let his own pursuits and interests stop him from being generous, kind and helpful to others. He was always willing to lend a helping hand whenever he could.
Brent was born in Nipawan, Saskatchewan on August 4th, 1953 to Brock and Christina Reed. He was the youngest of four children, having two brothers, Grant and Gary, and one sister, Carolyne, all of whom he always expressed so much affection for. He moved to BC when he was a child and grew up immersed in nature, living many years in a tiny home with just his dad in Chilliwack, BC, where he remembered milking cows and caring for their animals, meanwhile learning all kinds of hands-on and outdoor skills that his dad taught him. He learned some rare lessons about life in the process, and had many adventures in those years that he later shared with his own family.
He spent his adult years in Maple Ridge, where he met his wife, Carol, and where they had four daughters together. He grew to be quite talented at whatever he put his hand to, both during his career and within the various hobbies he took on. These included being a goldsmith / silversmith, teacher, saw filer, stained glass artist, builder, mechanic, and fisherman. He began his professional life working in the lumber industry as a teen, leading to his becoming a head filer at Bay Lumber in Pitt Meadows, and then eventually continuing on as a saw filer at Hammond Cedar after Bay Lumber closed. He pursued excellence in his career as a saw filer, and then applied that same pursuit of excellence once he changed careers after a work injury prevented him from continuing on in the lumber industry. This is when he became a goldsmith through completing the "Jewellery Art and Design" diploma program at VCC. He used his many years of precision metalwork skills as a saw filer and applied them to the art of jewellery making, and very quickly picked up the art of goldsmithing and silversmithing. As a skilled jeweler, he went on to set up a jewellery metalwork shop in his own home and taught silversmithing classes to private students. This eventually led to his becoming a teacher at Lasalle College teaching jewellery metalwork, where he enjoyed helping students from all around the world with their jewellery skills and creations. He really loved teaching, and was always so enthusiastic about his students' creations.
Brent remained close to his wife and four daughters, and his presence among them will be greatly missed. Sadly, Brent did not have the chance to see his five grandchildren grow up, but he will always be remembered for the love and the genuine warmth he expressed to them as children. His fondness for his family was always so obvious, and his relatives and friends alike will surely remember him as one of the most amiable, friendly and kindhearted people they ever met. His faith in God was with him until the very end, and he held a firm confidence in his Heavenly Father's grace and love at every step of his journey.
To send flowers to the family or plant a tree in memory of Brent Reed, please visit Tribute Store
A Memorial Tree was planted for Brent
We are deeply sorry for your loss ~ the staff at Garden Hill Cremation & Funeral Services


Share Your Memory of
Brent