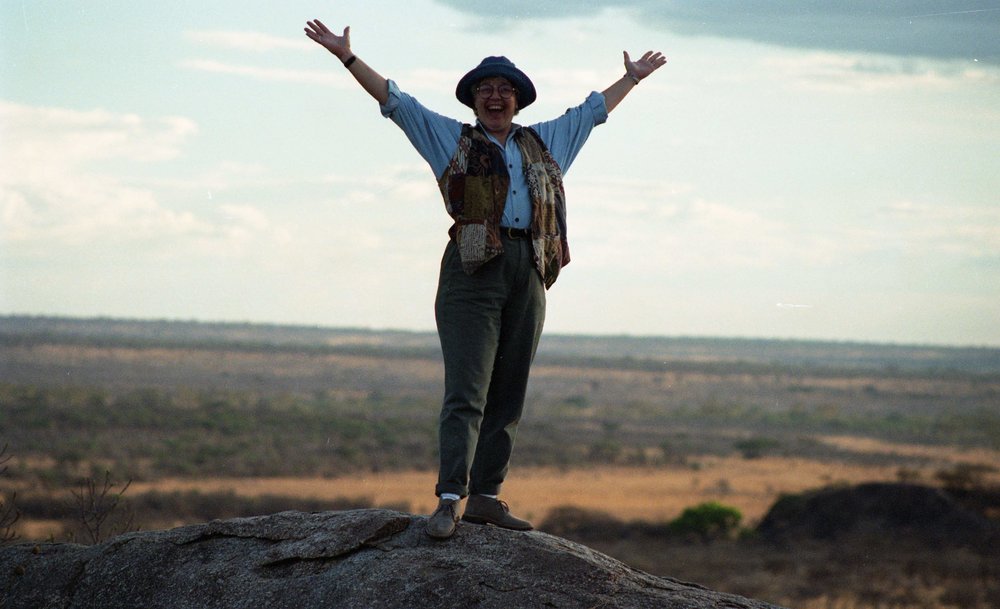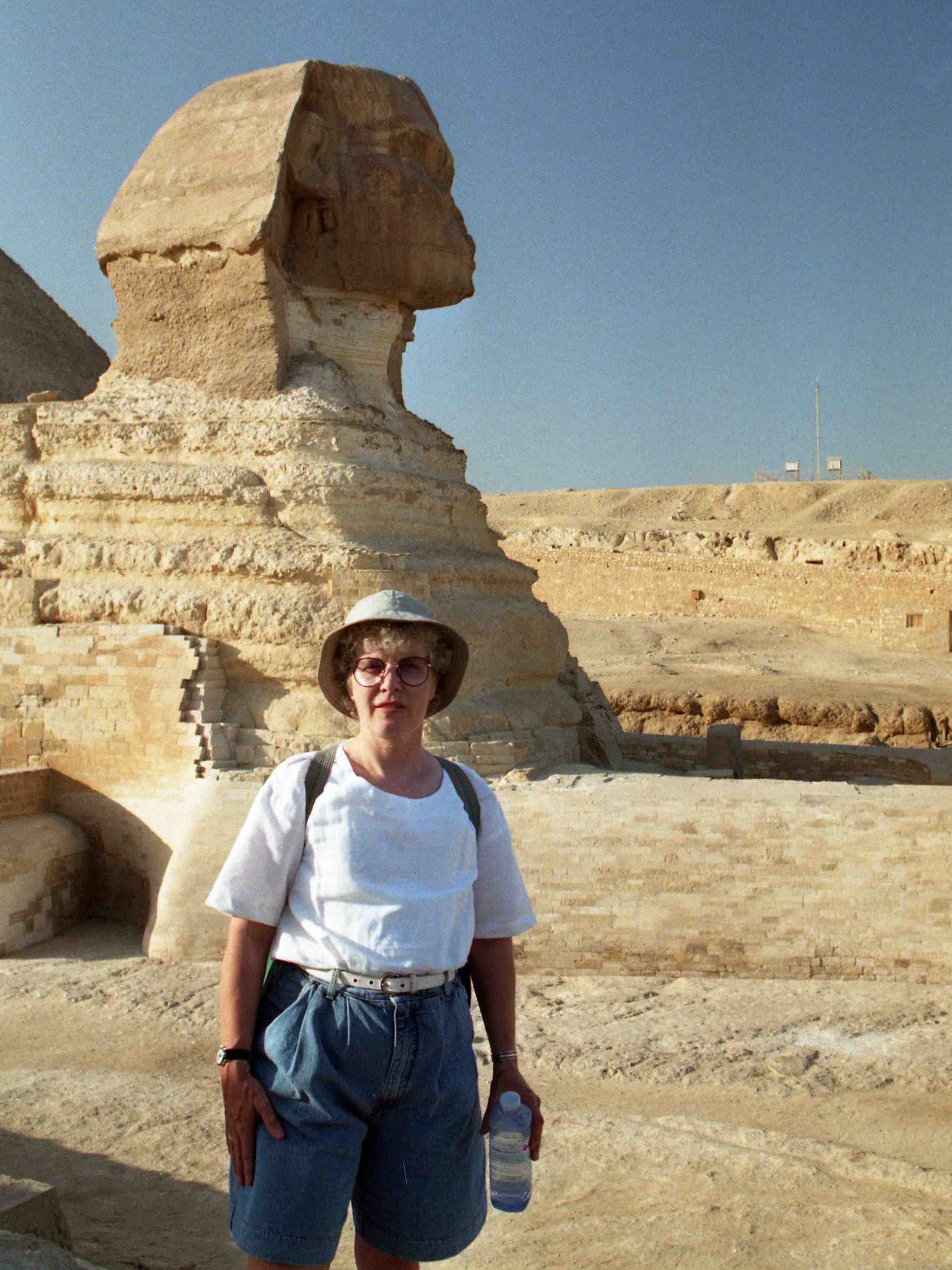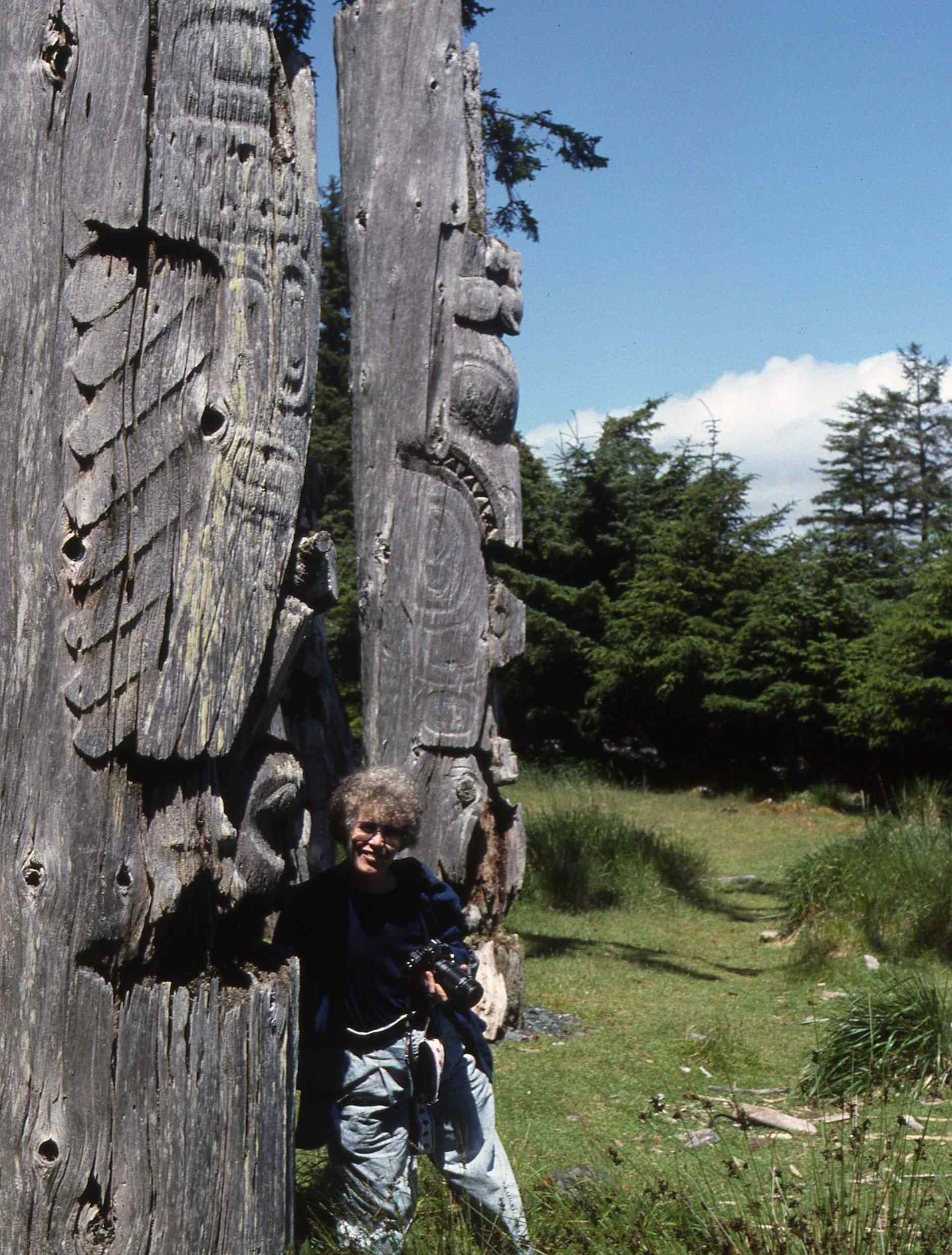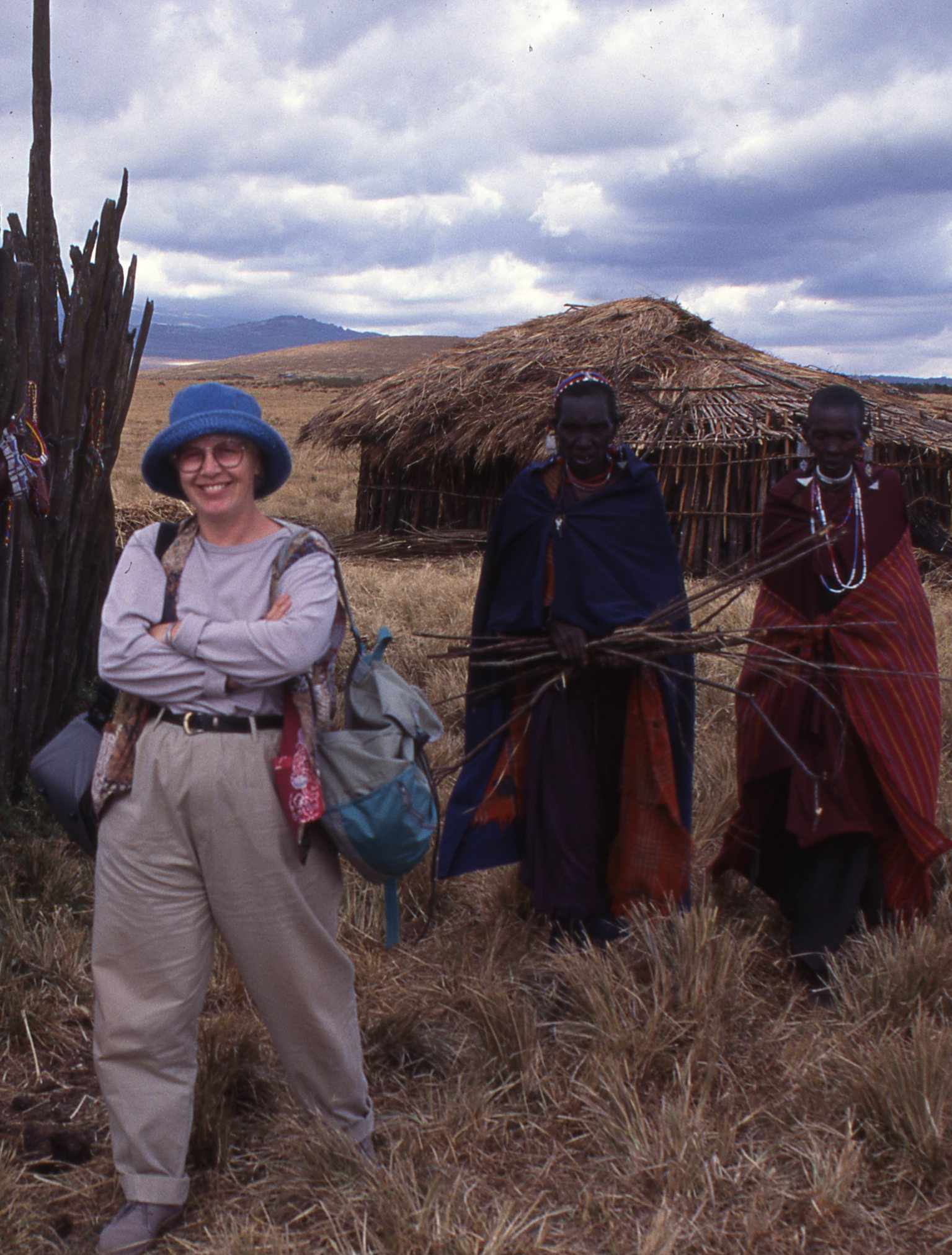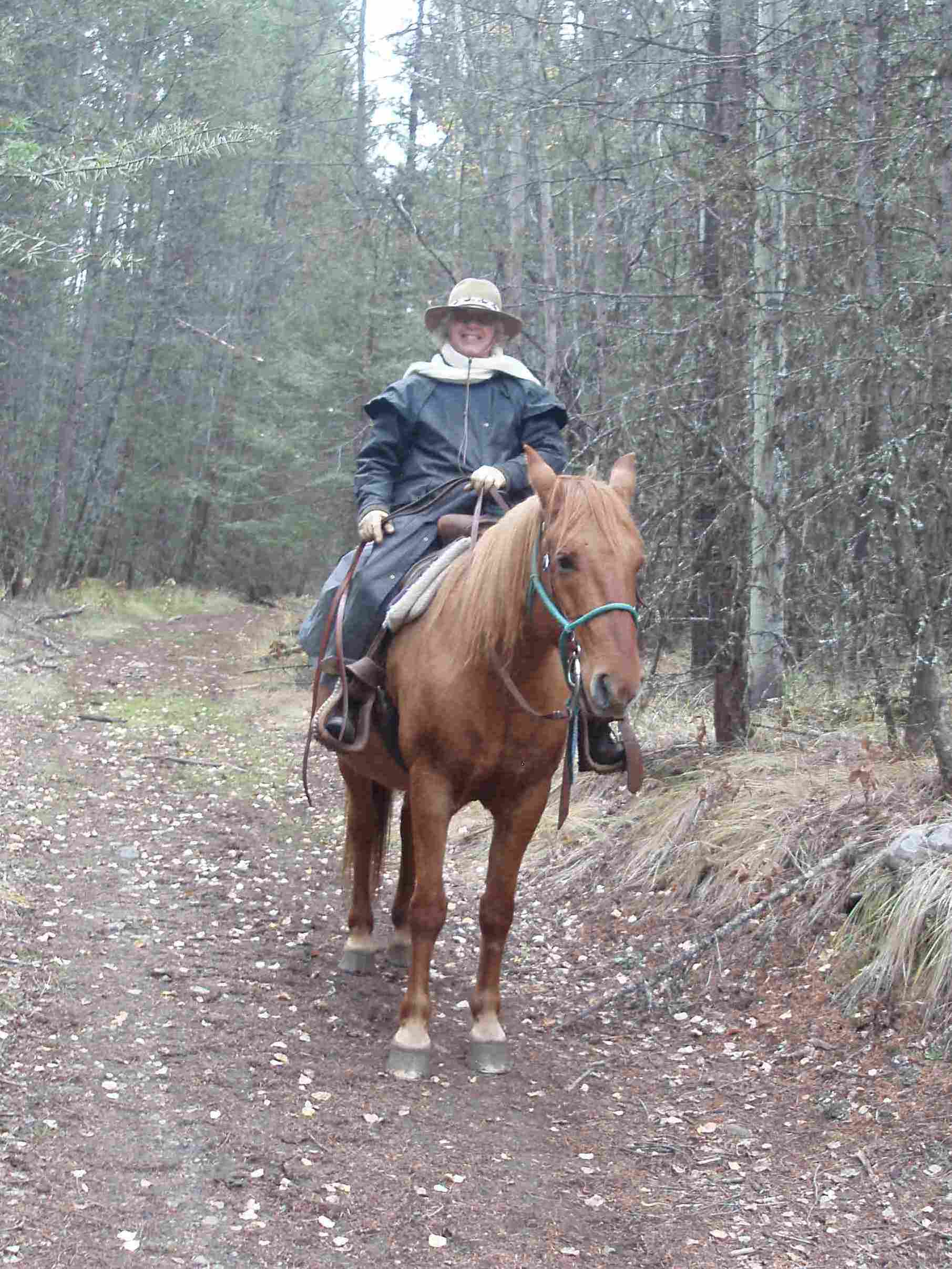 Obituary of Lorna Elizabeth Anderson
Please share a memory of Lorna to include in a keepsake book for family and friends.
Dear Family and Friends:
I and my son Stephen and his wife Lori, my son Jordan, and my grandchildren Tyler and Jayden, are saddened to tell you that Lorna passed away at home on May 10, 2021. If anything can give us some comfort it is that she lived her life to the fullest, and loved us all very dearly. Lorna had many interests and talents that have resulted in lifelong friendships with numerous people who greatly enriched her life and who greatly enriched my own. Although she did not have a cat's nine lives, she crammed enough into the 76 years that she had on this earth to fill nine of them. We wish to celebrate her life by telling you a bit about "Nine of the lives of Lorna Anderson that were lived to the fullest".
Life #1: Lorna the animal lover
Since childhood, Lorna always had a love of animals, which was reciprocated. Even spiders in our house were usually evicted through the front door and not via the toilet bowl. As a young girl with her single parent mother, she moved from place to place across Canada and did not have one place to call home, and could not have pets (other than a mouse or two that she snuck into her bedroom). There was, however, one exception – Lorna once raised a white duck called 'Joey' which imprinted on her, that she had to leave behind when she and her mother moved to a new city. This was the source of her lifelong love of "quackers". (Stephen set the ringtone on his cell to the sound of a duck when his mom phoned him). While in elementary school, living in Winnipeg, Lorna befriended the neighbour's dog (and vice versa). They say of Mary's lamb that "it followed her to school one day which was against the rule", but the neighbour's dog followed Lorna to school many times and waited for her outside of the classroom window all day until school was over. At about the age of 14, Lorna asked herself, "where is the best place to be with and work with animals?" Her logical mind told her to get on her bicycle and ride to the University of Winnipeg on the outskirts of the city and find her way to the agricultural buildings. Just how a 14-year-old kid was going to get in to see the animals at the university, when she knew nobody there, did not cross her mind. "I can't do that" was not part of Lorna's vocabulary. She found her way not only into animal buildings but also into the heart of none other than Dr. Norman Stanger, a veterinarian professor, and his boss Dr. Isa, the head of the animal pathology department, where Lorna became a permanent fixture (physically and emotionally). "Norm" allowed her to hang around and help care for the animals. She even participated with him in performing animal C-sections and the birthing of calves. Norm and his wife Patricia were like surrogate parents who Lorna often credited with "saving her life" during this difficult period of her life. Although Lorna and her mother moved again when Lorna was 16 (this time to British Columbia), Norm and Pat remained lifelong friends, and Lorna and I stayed in each other's homes when we often visited back and forth between Winnipeg and Vancouver over the years, until Norm and Pat's death. Lorna also had a special friend, Carolyn, that she met in elementary school in Winnipeg. They remained very close despite the distance between B.C. and Manitoba.
After Lorna and I were married, in addition to backyard ducks, gerbils, hamsters, birds, and a chinchilla, Lorna started to raise rabbits and guinea pigs (also called "cavies") in a serious way. She was a life member of both the American Rabbit Breeders Association ("ARBA") and the American Cavy Breeders Association ("ACBA"). She first entered her animals in the Pacific National Exhibition in 1970 and won the recognition of "Premium Exhibitor". At a 1975 ACBA national convention in the United States, Lorna she was awarded "Best Animal in Show", competing against hundreds of other animals, becoming the first person to ever to win Best in Show with an Abyssinian breed of cavy. With two other breeders from the Unite States, Lorna helped develop the Mini Lop, a breed of rabbit that became recognized by the ACBA. And for few years Lorna and her friend Joan Gambioli published a rabbit magazine. Lorna was licensed by the ACBA as a cavy judge, and travelled to many locations in the United States and Canada to judge these animals. She had to give up raising rabbits and guinea pigs due to her illness when she first contracted cancer in 1985. Last but not least, Lorna was madly attached to "her horse" Sandy that she rode for over 20 years during her twice-yearly weekly trips to the Flying "U" Ranch on Green Lake, when it was owned by the Ron and Sally Fremlin family. Guess who became her lifelong friends: Ron and Sally, their children and spouses, and their now gown-up grandchildren.
Life #2: Lorna the traveler
Lorna has always been fascinated with Africa, and the history of Egypt. While Dr. Norm Stanger and his wife were working in Le Sotho, Africa, for a couple of years, Lorna took her first opportunity to visit them there in Africa. Later, she experienced a two week "pitch your own tent" safari by Land Rover in Namibia, Botswana and Zimbabwe, and went white-water rafting on the Zambezi River (she later went, twice, white water rafting with 'girlfriends' in British Columbia). She has been to Africa on approximately seven occasions, including safaris in South Africa, in Kenya, and in Tanzania. We witnessed the great Maasai Mara wildebeest migration and visited a village of the Maasai people. She has been to Egypt twice. On her first solo trip to Egypt, she got to see the inside of the tomb of Tutankhamen in the Valley of the Kings, and climbed the Great Pyramid of Giza. Later, we toured together Egypt and saw the wonders of Abu Simbel and Karnak. Lorna visited Morocco with a close friend from her basket group. Lorna has also travelled to numerous other places in the world - from north to south (from northern Alaska and Haida Gwaii, down through Washington, her beloved Oregon coast, the giant redwoods of California, San Francisco, Los Angeles, Mexico and Guatemala, to the Falkland Islands and the Antarctic, and to New Zealand) and from west to east (throughout Canada, USA, England and Europe , trekking in Nepal, on an elephant in Bhutan, and touring India). She attributed most of these exciting adventures to her wonderful travel agent Dale Forbes (of Forbes International Travel) whom she first met 35 years ago. More recently, a few trips were arranged for her through Yvette Crossley with whom she bunked on a trip. I attribute our travels together to Lorna's spirit of adventure. Of course, Dale and Colin Forbes, as well as Yvette, could not escape getting caught Lorna's wide net of friendship.
Life #3: Lorna the gardener
Lorna had only 10 fingers, but at least 4 of them must have been green thumbs. She loved her house plants and her flower garden. She spent hours planting, watering and caring for them. The cedar trees that which she planted in our backyard when we first moved into our house in Pitt Meadows have grown to be 60 feet tall. She had a fishpond with a waterfall installed in our back yard, and named each of her fish. Her latest gardening project that she undertook in 2020 was to remove what was left of the front lawn (to the chagrin of all the moles) and turn it into a flower garden - from the house to the road. One of her last regrets was that she was not going to see this showpiece bloomed to maturity.
Life #4: Lorna the conchologist
For 35 years or more, Lorna was a member of the Pacific Northwest Shell Club situated in Seattle. For most of those years she travelled monthly to Seattle to attend the meetings, and went on numerous shell collecting trips within British Columbia and Washington and further afield. Of course, many members of the club also became dear and lifelong friends. Lorna became very knowledgeable about sea shells from many parts of the world, knew many of their Latin names, and had numerous conchology books about shells that she studied. Her den in our house is devoted exclusively to the careful storage and display of the hundreds of specimen shells that she collected and loved.
Life #5: Lorna the basket weaver
If you were to enter another room of our house, "Lorna's basket room", you would get a glimpse of another of Lorna's lives – basket making. This gave Stephen and Jordan the opportunity to tease her about basket making, calling it "mom's therapy sessions". It gave me the opportunity to share in the friendship many of her fellow basket-makers. Lorna made baskets out of reeds, paper, telephone wire, and even a few out of seaweed. She attended basket-making retreats in Washington State, and took instruction on native basket by a Haida elder in Haida Gwaii, B.C..
Life #6: Lorna the lover of books and music
Lorna always had a book or two on the go, and hundreds more representing her many interests waiting on the shelves to be read, looked at, and enjoyed. She has over 160 feet of book shelves that made up in her wide-ranging and extensive library. Lorna also loved a wide array of music. Andrea Bocelli, Josh Groban, David Bowie, Barbra Streisand and symphony music are just a few examples of her various musical interests. But her favourite musical artist was Neil Diamond. She had every one of his albums and had seen him perform live in concert five or six times.
Life #7: Lorna the lover of fabrics and sewing items
No, we haven't run out of rooms yet. The last of Lorna's rooms was her "sewing room", where she had her sewing machines, fabrics, threads, and other sewing-related materials and equipment. It is also the location of her cabinets and drawers containing her collections of antique sewing items, such as thimbles, ceramic pincushion dolls, needle cases, buttons and wooden sewing cases, to name just a few.
Life #8: Lorna the collector and home curator
As Stephen and Jordan can tell you, Lorna knew the location of (and on our family vacations, stopped at) every antique store that was located all along the coast on US 101 in Washington, Oregon, and California. Our house is mostly furnished with antiques and antique collectibles. She collected everything from indigenous art and carvings, to Chinese mudmen and ceramic figurines, to hand blown glass dragons, and may other items of interest. For years Lorna (with her bear collecting friends) accumulated numerous and whimsical, mostly hand-made, teddy bears that are proudly shown in our "bear room". Many of the 170 bears in our house are quite small – about 30 of them sit on just one shelf (above three other shelves of small ceramic rabbits figurines). The first official member of the "bear club" was the teddy bear that I had as a child, followed by Stephen's Winnie the Pooh, and (in an early nod to inclusiveness) even an original stuffed Snoopy Dog was invited to visit the club. Our home is our museum. There is not a wall in the house that is not covered in china plates and framed original artwork and prints. The artwork includes original seascapes beautifully painted by Lorna's cousin Marke Simmons, old Raggedy Ann and Andy prints, and pictures of English pastoral scenes. My niece Maxine correctly says that every part of our home is an expression of Lorna. But she was by no means a hoarder. There is a place for everything and everything has its proper place. Lorna always kept our home immaculately clean and tidy and dusted.
Life #9: Lorna the wife, mother, grandmother, friend and caregiver.
We have been married 55+ years, and still live in the same family home that we have occupied since 1973. Lorna was a wonderful companion to me and a homemaker, and a loving mother to Stephen and Jordan. Lorna was a proud grandma to Tyler and Jayden and an equally proud mother-in-law to Lori. It was important to Lorna to get all seven of us together at least monthly for a family dinner. It was always a must to be together for birthdays and other special occasions. Lorna cherished the many friendships she had made throughout her nine lives which enhanced and gave meaning to all of them. If you were lucky enough to be Lorna's friend, you were a friend for life. Lorna was also caring for strangers. For years she supported two children in Africa through Plan International Canada, repaired many cleft palates through Operation Smile, and always carried change in her purse for those on the street asking for a handout.


Share Your Memory of
Lorna
Contact
Ph: (604) 463-8161
Fx: 604-463-2929
E-Mail: info@gardenhill.ca​

Our Location
11765-224th St
Maple Ridge, BC
V2X 6A5